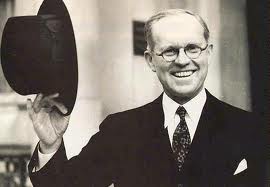 Joseph Kennedy Sr. Sept. 6, 1888 – Nov. 18, 1969
U.S. businessman and financier. He graduated from Harvard University in 1912. He was a bank president by age 25 and a millionaire at age 30. He became a shipbuilder, a motion-picture tycoon, and a large contributor to the Democratic Party. During the 1920s he acquired a large fortune by speculating in the stock market; he is also alleged to have traded in bootleg liquor during Prohibition. Later, as chairman of the Securities and Exchange Commission, he outlawed the speculative practices, including insider trading and stock manipulation, that had made him rich. He was the first Irish American to serve as ambassador to Britain. With his wife, Rose, he encouraged academic and athletic competitiveness in his children and expected the boys in the family to pursue careers in public service.
---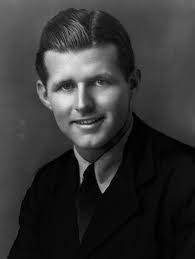 Joseph P. Kennedy Jr.

July 25, 1915 – Aug. 12, 1944

Joseph Kennedy Jr. attended flight training school and in the spring of 1942 became a naval aviator. After flying patrols in the Caribbean, he went to Europe in the fall of 1943 to fly with the British Naval Command. He completed enough combat missions to become eligible to return home to the United States but opted to remain in the military and volunteer for a dangerous, top-secret bombing campaign over Normandy, France, codenamed Operation Aphrodite. Kennedy's mission was to direct an explosives-packed, radio-controlled drone Liberator bomber into a German V-2 rocket launching site. However, on the evening of August 12, 1944, the explosives in Kennedy's plane detonated prematurely in flight, and he died at age 29.
---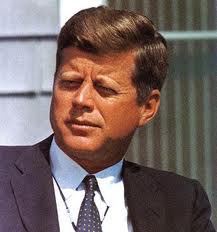 John F. Kennedy

May 29, 1917 – Nov. 22, 1963.

Dallas Texas crowds of excited people lined the streets and waved to the Kennedys. The car turned off Main Street at Dealey Plaza around 12:30 p.m. As it was passing the Texas School Book Depository, gunfire suddenly reverberated in the plaza. Bullets struck the president's neck and head and he slumped over toward Mrs. Kennedy. The governor was also hit in the chest. The car sped off to Parkland Memorial Hospital just a few minutes away. But little could be done for the President. A Catholic priest was summoned to administer the last rites, and at 1:00 p.m. John F. Kennedy was pronounced dead. Though seriously wounded, Governor Connally would recover.
---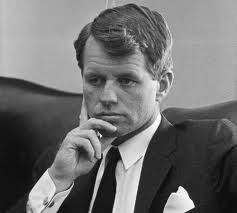 Robert F. Kennedy

Nov. 20, 1925 – June 6, 1968, Gunshot.





Robert F. Kennedy, who had made many enemies during his time on the Washington scene, was well aware of the dangers he faced in trying to reclaim the Presidency lost in 1963 when his brother was killed in Dallas. Fate befell him just after midnight on June 5, 1968, moments after declaring victory in the California Democratic primary. Escorted through a kitchen pantry in the Ambassador Hotel, RFK was assailed by Palestinian Sirhan Sirhan firing a .22 pistol. Kennedy was shot multiple times, and five others were wounded by gunfire. While bodyguards and others wrestled with Sirhan, who continued to shoot wildly, Kennedy collapsed in a pool of blood. He died the following day.
---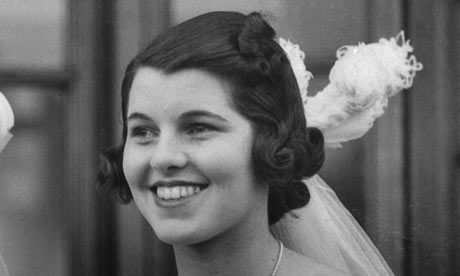 Rosemary Kennedy Sept. 13, 1918 – Jan. 7, 2005, lobotomy.
Rosemary was said to have been considered retarded by members of her family but that assessment has been widely disputed by subsequent analysts. Some concluded that Rosemary may not have been as brilliant as other members of her family but she was a fully functioning person, kept a diary and had an active social life. Rosemary was reportedly subject to violent mood swings and a stormy personality however some observers have since attributed this behavior to her difficulties in keeping up with her active siblings. In 1941, when Rosemary was 23, her father Joseph Kennedy was told by her doctors that a new procedure would help calm her mood swings that the family found difficult to handle at home. Her father gave permission for the prefrontal lobotomy to be performed by Walter Freeman and James Watts. After the surgery Rosemary was reduced to an infantile mentality that left her incontinent and staring blankly at walls for hours. Her verbal skills were reduced to unintelligible babble. In 1949, Rosemary moved to an institution and was visited on regular occasions by her sister Eunice Kennedy Shriver who became the founder of the Special Olympics.
---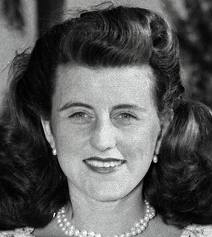 Kathleen A. Kennedy Feb. 20, 1920 – May 13, 1948.
On May 13, Peter and Kathleen set off in a private plane for a short getaway to Cannes. After stopping for fuel in Le Bourget, they lunched for a few hours with Peter's friends. They returned to the airport and resumed their trip, despite warnings of dangerous weather conditions along their flight path. The plane ran into a thunderstorm as it reached the Rhone Valley. The pilot and copilot were unable to control the plane, and it crashed into a mountainside.
---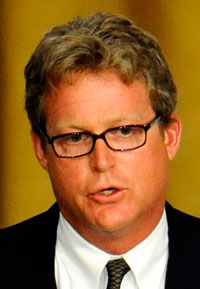 Ted Kennedy Jr.

September 26, 1961
the elder son of U.S. Senator Ted Kennedy and Virginia Joan Bennett. In 1973 cancer was discovered in his right leg. The leg was amputated. On the same day this surgery took place, Ted Sr. gave his niece Kathleen away at her wedding, rushing back to the hospital afterwards. Kennedy received an undergraduate degree from Wesleyan University, a master's degree from Yale University, and a Juris Doctor degree from the University of Connecticut School of Law.
---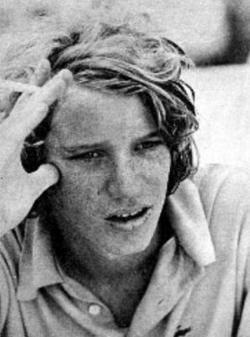 David Kennedy

June 15, 1955 – April 25, 1984

David completed a month at St. Mary's Hospital and Rehabilitation Center in Minneapolis, trying to break his drug habit. On April 19, 1984, he flew down to Palm Beach, Florida, to be with his Kennedy family for an extended Easter break, checking into the Brazilian Court Hotel. He spent the first couple of days partying, but after several days of absence, his family notified the hotel to check on him, and hotel staff found him dead on the floor of his room. An autopsy determined he had died on April 25, 1984, of an overdose of cocaine, the tranquilizer Mellaril, and the painkiller Demerol. Traces of cocaine and Demerol were found in the bowl and tank of the room's toilet, and 15 mg of cocaine were found on a $20 bill in his room. He was buried in the family plot at Holyhood Cemetery in Brookline, Massachusetts.
---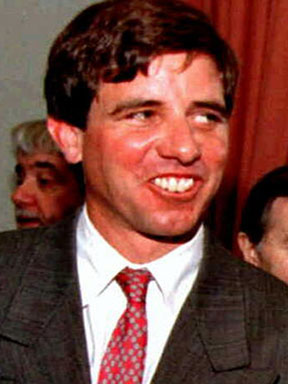 Michael L. Kennedy Feb. 27, 1958 – Dec. 31, 1997
Son of US Senator Robert F. Kennedy, he was killed in a freakish skiing accident while on vacation in Aspen, Colorado, when he skied into a tree while playing football on skis with other Kennedy family members. He was involved in a political scandal when it came out that he was having a long-term affair with the family's babysitter. The affair had been started three years earlier, when she was 14 years old, and for a short time, Michael was under police investigation for statutory rape. The investigation ended when the babysitter refused to testify. Shortly after the police dropped the investigation, Michael and Victoria separated, and Michael underwent rehabilitation for alcoholism. Shortly after treatment for his alcoholism, he died in a freak skiing accident while vacationing with family in Aspen.
---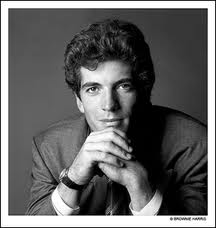 John F. Kennedy Jr. Nov. 25, 1960 – July 16, 1999

On July 16, 1999, with about 300 hours of flying experience, Kennedy took off from Essex County airport in New Jersey with his wife Corolyn and sister-in-law Lauren Bessette and flew his single-engine plane into a hazy, moonless night. He had turned down an offer by one of his flight instructors to accompany him, saying he "wanted to do it alone. The Piper Saratoga aircraft never made it to Martha's Vineyard. Radar data examined later showed the plane plummeting from 2,200 feet to 1,100 feet in a span of 14 seconds, a rate far beyond the aircraft's safe maximum. It then disappeared from the radar screen. Kennedy's plane was reported missing by friends and family members, and an intensive rescue operation was launched by the Coast Guard, the navy, the air force, and civilians. After two days of searching, the thousands of people involved gave up hope of finding survivors and turned their efforts to recovering the wreckage of the aircraft and the bodies. On July 21, navy divers recovered the bodies of JFK Jr., his wife, and sister-in-law from the wreckage of the plane, which was lying under 116 feet of water about eight miles off the Vineyard's shores. The next day, the cremated remains of the three were buried at sea during a ceremony on the USS Briscoe, a navy destroyer.
---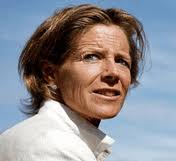 Kara Kennedy

Feb. 27, 1960 – Sept. 16, 2011

Kara Kennedy, the daughter of Senator Edward M. Kennedy of Massachusetts, died Friday Sept. 16, 2011 after a workout at a Washington-area health club. She was 51. The cause was a heart attack. Ms. Kennedy became yet another member of America's most famous political family that, across two generations, has either died young or relatively young. In her generation alone, John F. Kennedy Jr. was killed in a plane crash in 1999; Michael L. Kennedy died in a skiing accident in 1998 and his brother David of a drug overdose in 1984. Edward Kennedy died of brain cancer in August 2009 at the age of 77, the only one of four sons to survive to old age.
---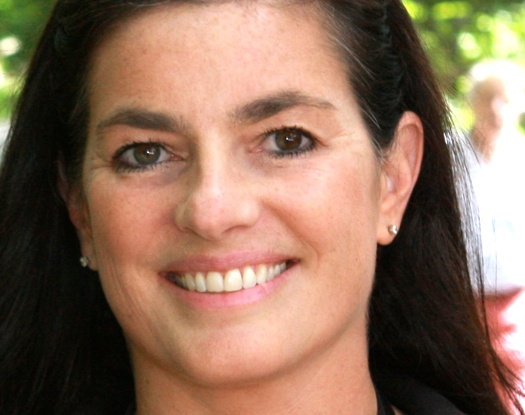 Mary (Richardson) Kennedy Oct. 4, 1956 - May 16, 2012



Born in Dublin, Ireland on October 4, 1956, Mary (Richardson) Kennedy worked as a teacher, newscaster, television personality and writer. She married Robert F. Kennedy Jr. in 1994, and they had four children. On May 16, 2012, at age 52, Kennedy was found dead at her home in Bedford, New York. It was later determined that Mary had died of asphyxiation due to hanging.